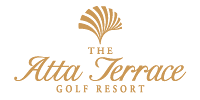 The Atta Terrace Golf Resort incorporates the undulating beauty of the Onnadake highlands in an 18-hole course overlooking the East China Sea, luring players of all levels with breathtaking views and the unique challenges of its setting. With the high hospitality and quiet respite of The Atta Terrace Club Towers just next door, you'll enjoy resort golf at its finest.
Click here for maps and information on the available methods of transport to the resort.
Review this section for facility facts and other things to "know before you go."
The Terrace collection of hotels in Okinawa, our sales offices in Tokyo and Osaka, and our offices for media relations and recruiting are pleased to assist with inquiries.