We offer a wide array of seasonal cultural programs showcasing local traditions and regional specialties, such as hands-on cooking classes in Okinawan cuisine, sanshin musical instrument lessons, and tasting sessions for awamori, the distilled drink unique to these islands.
Learn from the experts in these classes on wine appreciation, cooking, traditional bukubuku tea, sanshin playing, and home spa remedies.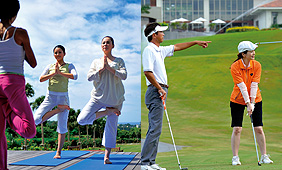 From mangrove excursions by kayak to on-site golf lessons, outdoor yoga practice, and garden tours, we offer many ways to enjoy Okinawa's sun and sky.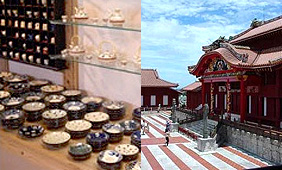 Visit castle ruins that have been designated a UNESCO world heritage site and try your hand at Okinawan crafts in these programs led by a local tour guide.