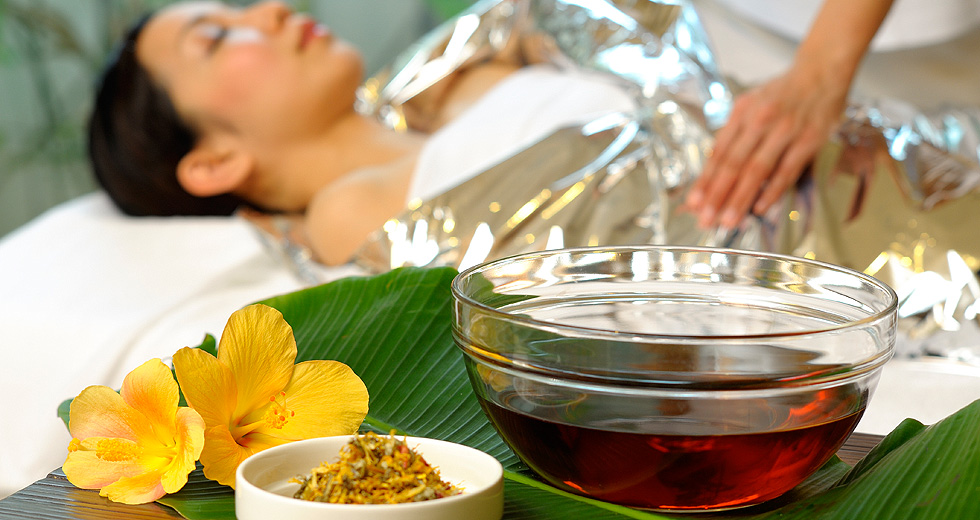 Light galangal, a perennial of the ginger family, has long been used by Ryukyu islanders for its many therapeutic properties. Its pure oil extract delivers anti-aging benefits as it moisturizes, and contains polyphenol to help compound collagen. Our herbal wrap blends this indigenous gift with fragrant extracts of mugwort, juniper berries, sage, and oregano to revitalize your metabolism, promote detoxification, and uplift your spirit.
Reservations & Inquires:098-864-1111
Hours of Operation:10 a.m. - 8 p.m.
TERRACE SELECTExclusive to The Terrace Hotels, these recommended treatments may be enjoyed at the Esthetic Rooms of both The Busena and Naha Terrace, and the Club Spa at The Atta Terrace Club Towers.
The Terrace Hotels' original oil blends and other bodycare products used in our treatments are available for purchase.
All prices are subject to consumption tax.
All published rates are inclusive of applicable taxes. These rates are effective as of April 2014 and may be subject to change without notice.