Kaiseki Cuisine

~YUMEMIZUKI~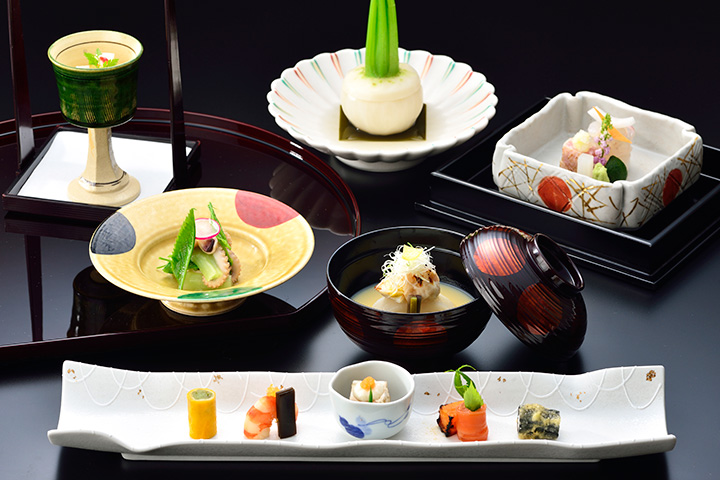 Try our kaiseki dinner based on seasonal ingredients and enjoy February's delicious pufferfish steamed with Japanese rice wine, yuzu miso-simmered turnips as well as grilled cod and grilled cod soft roes seasoned with white miso.
Available
February 1 - March 4, 2018
Hours
18:00-22:00 (L/O 21:30)
Location
Japanese Restaurant "Mahae"
Price
8,100 JPY per person
(All prices include a 10% service charge and are subject to consumption tax.)
*The menu items for February will differ from those for March.
◆Contact for Reservations & Inquiries
The Naha Terrace Restaurant Reservations
098-864-1111