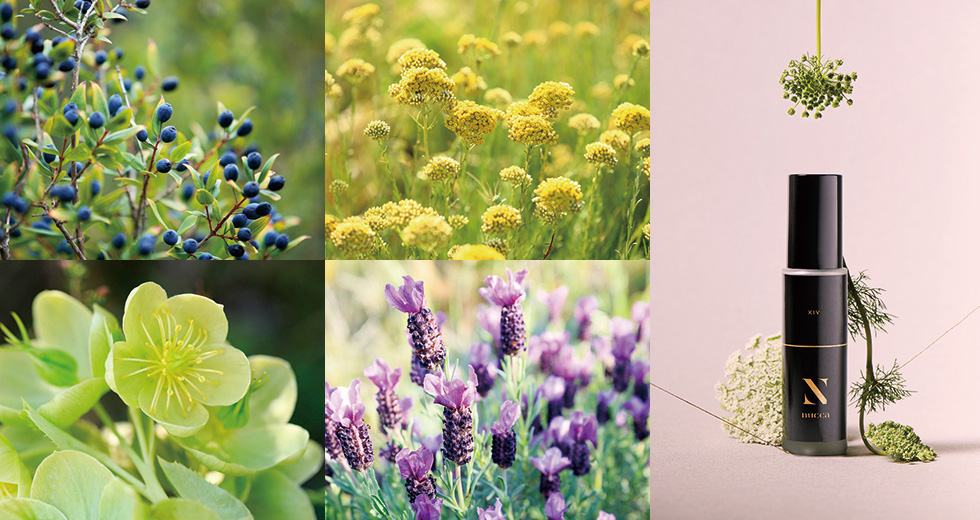 Nucca Lymphatic Drainage
Special techniques developed by Nucca feature in this lymphatic drainage treatment that also delivers nutrients deep to your skin.
90 minutes ¥23,000
Nucca Aging Care Facial
The therapeutic effects of the purest Corsican botanicals are employed in this thorough facial that sharpens contours as it moisturizes, nourishes, repairs and protects your facial line and decollete.
120 minutes \38,000
Nucca Body & Facial Supreme
All the best aspects of Nucca are brought together in one luxurious three-hour treatment.
180 minutes \50,000
NUCCA
Three years in the making, the Nucca line of all-naturalskincare products is offered outside of Corsica and Parisonly here at The Terrace Hotels. These luxurious products,developed by the Relais & Chateaux property Grand Hotelde Cala Rossa, incorporate the essential oils and mineralsof more than 100 varieties of lushly fragrant Corsicanherbaceous plants that thrive on France's "Isle of Beauty."
Reservations & Inquiries:0980-51-1333
Hours of Operation: 10 a.m. - 8 p.m.
Exclusive to The Terrace Hotels, these recommended treatments may be enjoyed at the following Spa facilities.
The Busena Terrace "Esthetic Room"
The Terrace Club at Busena "Wellness Thalasso"
The Atta Terrace Club Towers "Club Spa"
The Naha Terrace "Esthetic Room"
All prices are subject to consumption tax.
Rates are effective as of December 2019 and may be subject to change without prior notice.