News
September 27, 2018
Autumn
Event
"Moonlight
Banquet"
Participate in this season's magnificent "Moonlight Banquet" event held at The Busena Terrace. Indulge in a Japanese course dinner made of selected Okinawan ingredients prepared by our new Chef Kenyu Mekaru.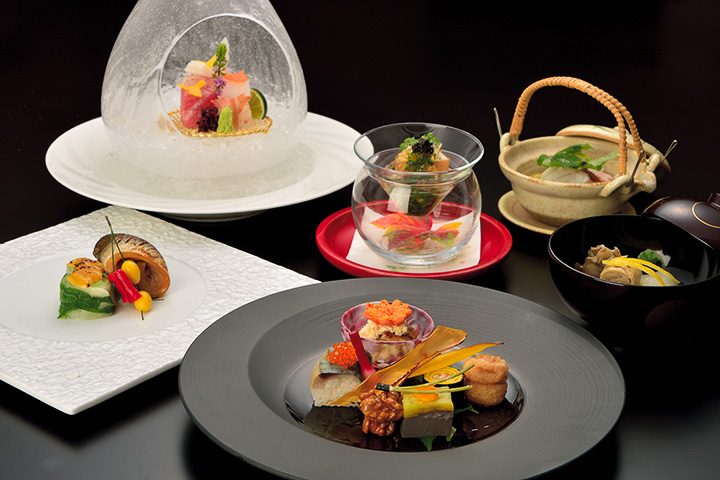 Date
October 27, 2018
Time
Aperitifs will be served at 5:30 p.m.
Dinner starts at 6:15 p.m.
Event Venue
Japanese Restaurant "Mahae"
(Central Tower 2F)
Price

15,000 JPY per Person (Dinner and Aperitifs Included)

*Price includes a 10% service charge and is subject to consumption tax.
◆Contact for Reservations & Inquiries
The Busena Terrace Restaurant Reservations
0980-51-1333
*"Moonlight Banquet" will be served as a course dinner between October 28 and November 30, 2018 at our Japanese restaurant "Mahae" (12,000 JPY per Person; Drinks Excluded).