News
April 11, 2019
OKINAWA
Vivid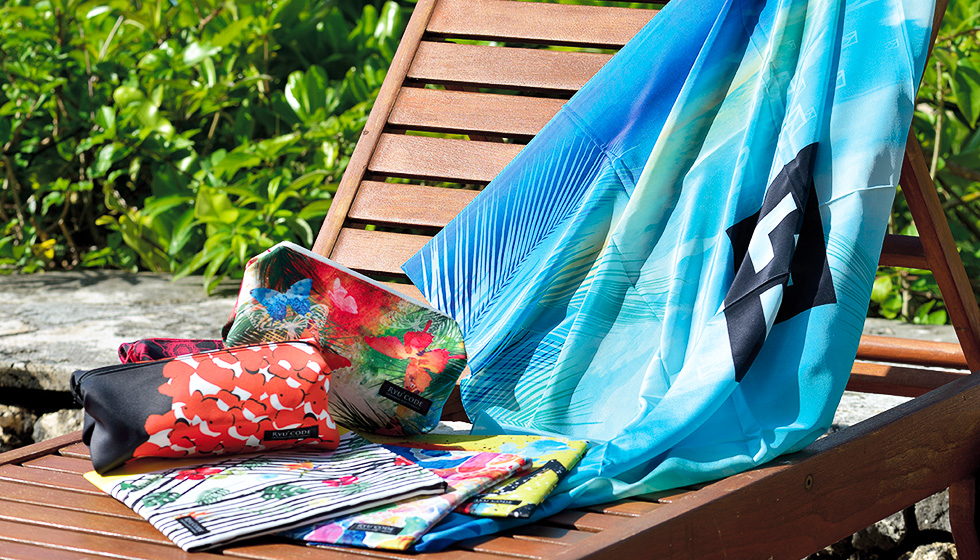 "RYU+CODE" is an Okinawan brand known for using vivid colors. This summer, "Terrace Style for Living" offers a line of unique and stylish scarves and poaches that incorporate the Okinawan dying technique "Bingata".
OKINAWA Vivid
Available
July 1 - September 30, 2019
Hours
2:00 a.m. ~ 10:00 p.m.
Location
Terrace Style for Living
(Banyan Village)
Price

Women's stoles 5,000 JPY
Poaches 3,800 JPY
All prices are subject to consumption tax.
See Terrace for Living
◆Contact for Inquiries
The Busena Terrace, Terrace Style for Living
0980-51-1333