News
November 18, 2021
The
First
Sunrise
Cruise
2022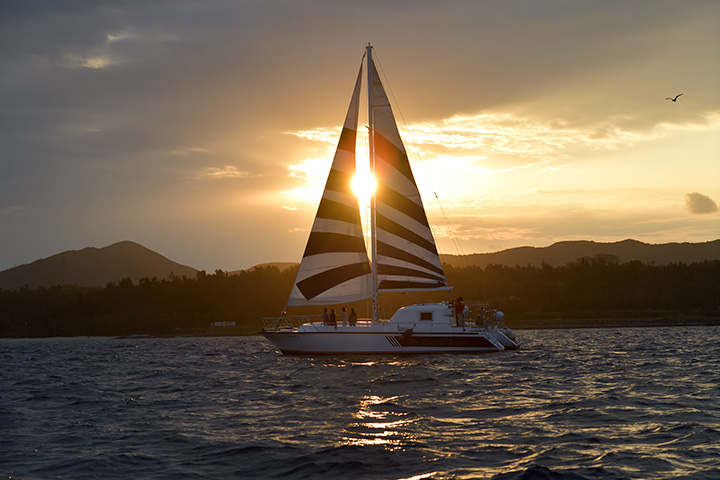 On the morning of New Year's Day 2022, the 44-foot Mahaina catamaran will take you on a cruise to witness the first sunrise of the year. As we sail Okinawa's surrounding ocean on the catamaran, the sun will begin to rise over the main island of Okinawa, coloring everything in its sight a golden hue.
* Due to Cape Busena being located along the coast of the East China Sea (west coast), the sun will rise from the direction of Okinawa's main island.
Available
January 1, 2022

Departure time
7:00 p.m. – 7:45 p.m. (Duration: 45 minutes)

Capacity
20 passengers (no special requirements)

Activity fee
JPY 6,600 per adult / JPY 3,300 per child (hotel guests)
JPY 7,700 per adult / JPY 3,850 per child (visitors)
* All prices above include complimentary sake, Japanese tea, hot coffee, and other beverages, inclusive of tax.

Reservation
Reservation required by 6:00 p.m. of the previous day.
*Departure times may change depending on the weather conditions.
◆Contact for Reservations & Inquiries
The Busena Terrace Activity Counter
0980-51-1333