Koyo Kaiseki Dinner

-Autumn Leaves Kaiseki-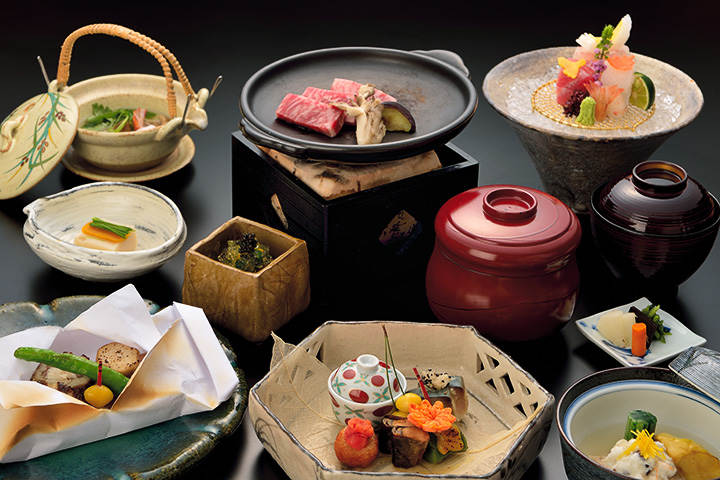 Take delight in a kaiseki dinner inspired by colorful autumn leaves featuring seasonal ingredients.
Available
October 1 - November 30, 2018
Hours
5:30 p.m. - 10:00 p.m. (L/O 9:30 p.m.)
Location
Japanese Restaurant "Mahae"
Price
Premium 11,000 JPY per Person
Standard  7,500 JPY per Person
(All prices include a 10% service charge and are subject to consumption tax.)
*Japanese restaurant "Mahae" will not be available for dinner on October 27, 2018 due to our "Moonlight Banquet" event.
"Find out more about our "Moonlight Banquet" event
◆Contact for Reservations & Inquiries
The Busena Terrace Restaurant Reservations
0980-51-1333