Invitation to Early Summer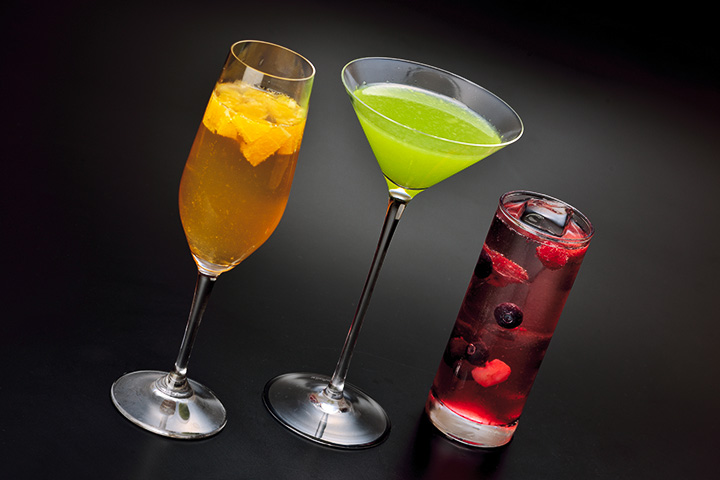 April ‒ "Summer Breeze," (left) a citrus champagne cocktail.
May ‒ "Verde," (middle) a cocktail mixed with kiwi and citrus.
June ‒ "Allure," (right) a sweet-sour mixed drink made with raspberry liqueur and berries.
Available
April 1 - June 30, 2019
Hours
9:00 p.m. - 12:00 a.m.
(L/O 11:30 p.m.)
Location
Fun Pub "Sugar Cane"
(North Tower 1F)
Price
2,200 JPY per cocktail
All prices include a 10% service charge and are subject to consumption tax.
◆Contact for Reservations & Inquiries
The Busena Terrace Restaurant Reservations
0980-51-1333