News
January 25, 2019
Exclusive
Benefits:
Thalasso
Bio
Tour
Take advantage of our exclusive benefits when booking directly through our website or our Reservation Center via phone. Stay 3 consecutive nights and participate in our Thalasso Bio Tour for free. The Thalasso Bio Tour is recommended to our guests who are new to the "Wellness Thalasso Concept". Using this special you may participate in our Thalasso Bio Tour once during your stay for free and experience 3 different kinds of sessions that will lead you into the depths of sublime relaxation.
Book Directly and Receive Exclusive Benefits
Available Dates

April 1, 2018 - March 31, 2020
Excluding April 28 - May 4, 2019; August 9 - August 14, 2019 and December 28, 2019 - January 3, 2020.

Includes
Thalasso Bio Tour 90-Minutes-Program (Once per Stay)
Reservations

Thalasso Bio Tour Reservations
Please contact our "Wellness Thalasso Reception" to make a reservation.

The Thalasso Bio Tour starts from 9:30~ and from 14:30~
(Each Session Takes 90 Minutes)

*Advance reservations are required.
*The Thalasso Bio Tour may be unavailable due to weather changes or limited availability.
*Please come to the Wellness Thalasso Reception 15 minutes before the session starts.
*Please read our Treatment Terms & Conditions, if you wish to use the Thalasso Pool during your stay.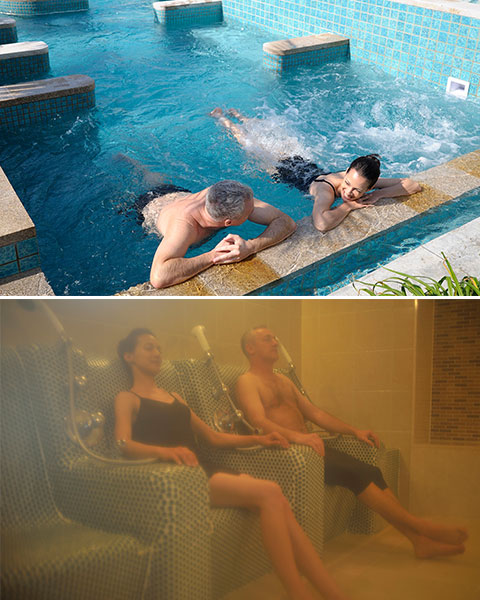 Thalasso Bio Tour
The Thalasso Bio Tour includes several sessions such as hydro and heat therapies conducted in our Thalasso Pool and Hammam facility as well as Aerosol Napping.
◆The Terrace Club at Busena
Wellness Thalasso Reception
+81-980-51-1115