News
June 1, 2018
Mineral
Gel
Pack
&
Rescue
Facial
Soothe your skin with this season's Mineral Gel Pack treatment designed for sun damaged skin.
| | |
| --- | --- |
| Available | July 1 - September 30, 2018 |
Mineral Gel Pack
This treatment uses a combination of gel packs containing French lavender oil and peppermint to cool and soothe irritated as well as sundamaged skin gently.
Mineral Gel Pack (30 Minutes)
7,500 JPY per Person
Rescue Facial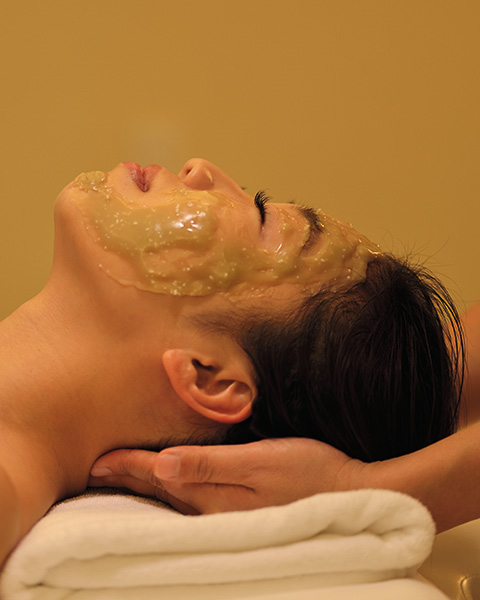 This facial treatment is designed to soothe and moisturize skin that has been exposed to direct sunlight with Ryukyu clay and CO2 as well as release neck tension to help improve sleep quality.
Rescue Facial (60 Minutes)
15,000 JPY per Person
*All prices are exclusive of tax and are subject to consumption tax.
*Personal consultation of 15 to 30 minutes will be added to your appointment.
◆Contact for Reservations & Inquiries
The Terrace Club at Busena
0980-51-1113