News
June 1, 2018
Mineral
Gel
Pack
&
Rescue
Facial
Unwind with our treatment to care your skin after enjoying bright summer sunlight.
| | |
| --- | --- |
| Available | July 1 - September 30, 2018 |
Mineral Gel Pack
Combination of pepper mint for cooling and gel pack containing lavandin (herb with aroma similar to lavender, also known as French lavender) oil for soothing irritated skin gently cool down your heated body.
Mineral Gel Pack for 30 min
7,500 JPY per person
Rescue Facial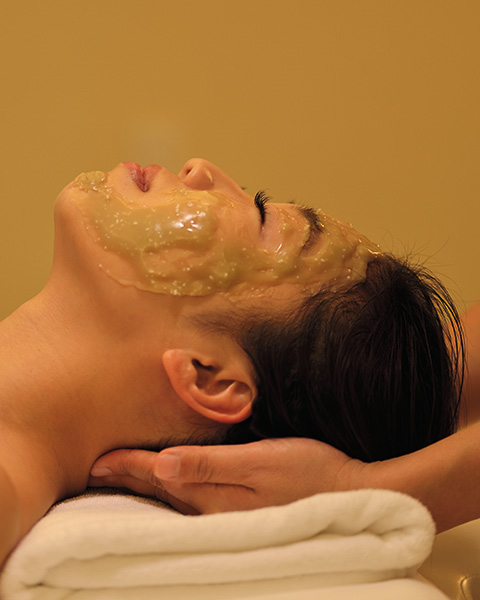 After enjoying a day under bright sunlight, soothe and moisturise your skin with rescue facial treatment using Ryukyu cray and CO2 pack. Unwinding gently head, neck and decollete during the treatment helps refreshing sleep.
Rescue Facial for 60 min
15,000 JPY per person
* All prices are subject to consumption tax.
* Personal consultation of 15 to 30 minutes will be added to your appointment.
◆Contact for Reservations & Inquiries
The Terrace Club at Busena
0980-51-1113