News
May 31, 2019
[Jul
16,
Aug
15,
Sept
13,
Oct
12,
2019]
Moonlight
Yoga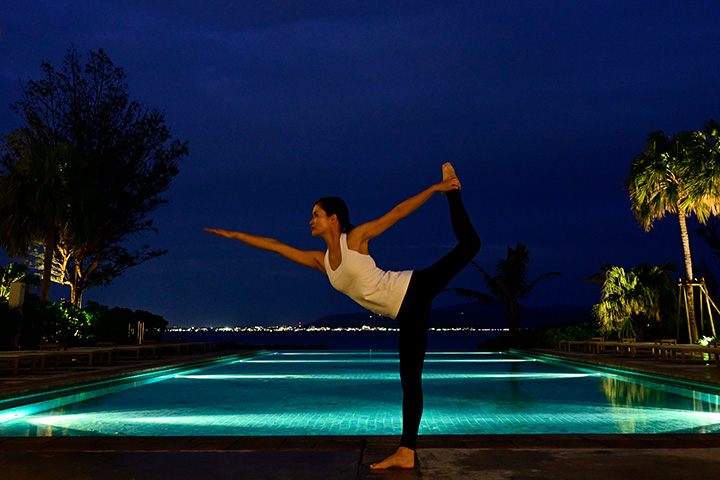 Join our Moonlight Yoga program and enjoy the sound of the waves as well as the ocean breeze under the light of a full moon. This program focuses on breathing and involves slow movements, which makes it perfect for beginners as well.
Moonlight Yoga
Date
July 16, August 15, September 13, October 12, 2019
Hour
9:00 p.m. - 9:45 p.m.
Fee
3,000 JPY per Person
(Exclusive of Tax)
Location
Outdoor Pool Area, Sea side
*This event is exclusively for our hotel guests.
◆Contact for Reservations & Inquiries
The Terrace Club at Busena
0980-51-1113