Wellness Cuisine
Prawns from Kume Island served with avocado tartar sauce and cumin-infused soup, a combination sure to relax your mind. A protein-based main dish will support your system and keep your body warm to release you from your daily mental and physical stress, keeping your mind at ease.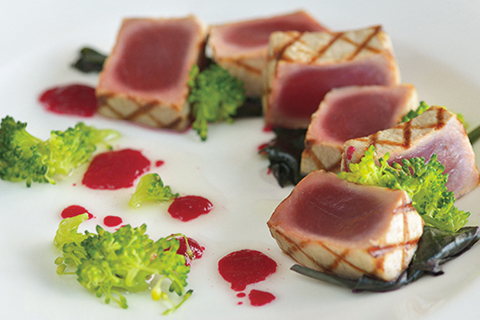 Available
January 4 - March 31, 2019
Hours
5:30 p.m. - 10:00 p.m.
(L/O 9:30 p.m.)
Location
Fine Dining
Price
9,000 JPY per person
All prices include a 10% service charge and are subject to consumption tax.
◆Contact for Reservations & Inquiries
The Terrace Club at Busena
0980-51-1113