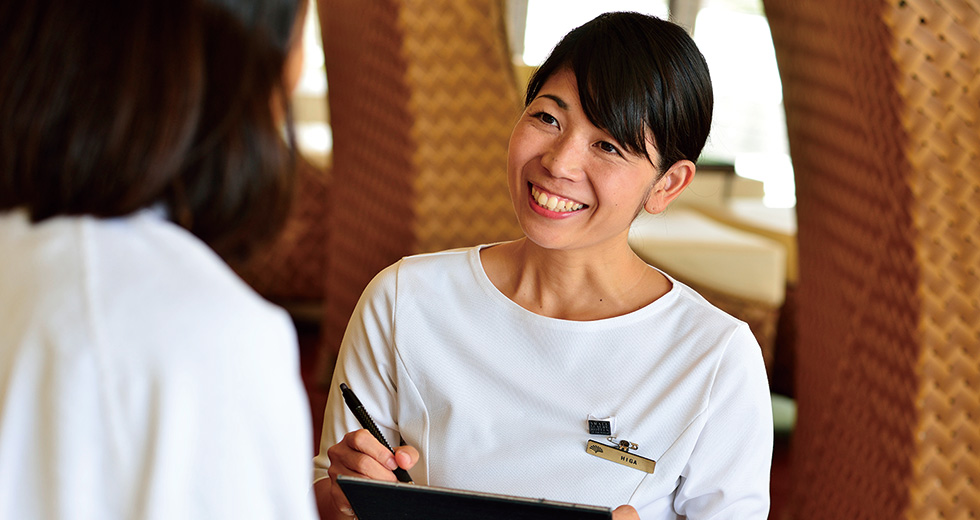 Your journey to wellness begins with a consultation: a therapist meets with you to determine the optimal experience for your needs, your body's condition, and your length of stay.
What to Expect
1. Check-in
Upon your arrival at the Thalasso receptiondesk, you'll be asked to complete a brief healthquestionnaire.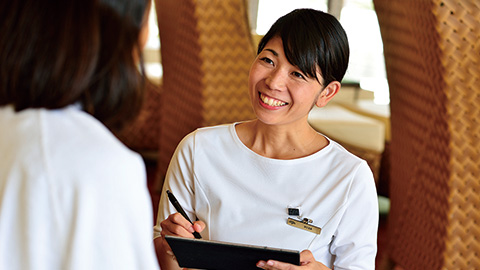 2. Counseling
For those guests who select one of our fullcustomized programs, a therapist will meet withyou to discuss the content best suited to your needs and condition.
3. Thalasso Pool
Massaging jets and the warm buoyancy of theheated seawater in our pool aids a program oflight exercise designed to improve circulationand boost your body's natural renewal.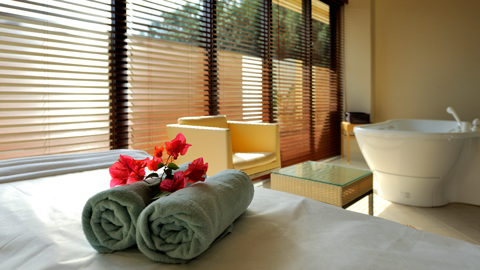 4. Treatments
Thirteen treatment rooms are equipped for arange of therapeutic and rehabilitative exercises,as well as cosmetic treatments.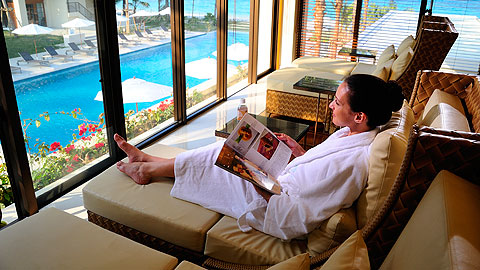 5. Relaxation
After a workout in the pool or in between spatreatments, unwind in our Relaxation Room orat the Thalasso Cafe.
Reservation/Contact :
+81 (0)980-51-1115
Hours of Operation :
9:00 a.m. - 10:00 p.m. (Mar. - Nov.)
9 :00 a.m. -  8:00 p.m. (Dec. - Feb.)