Florale "Hibiscus"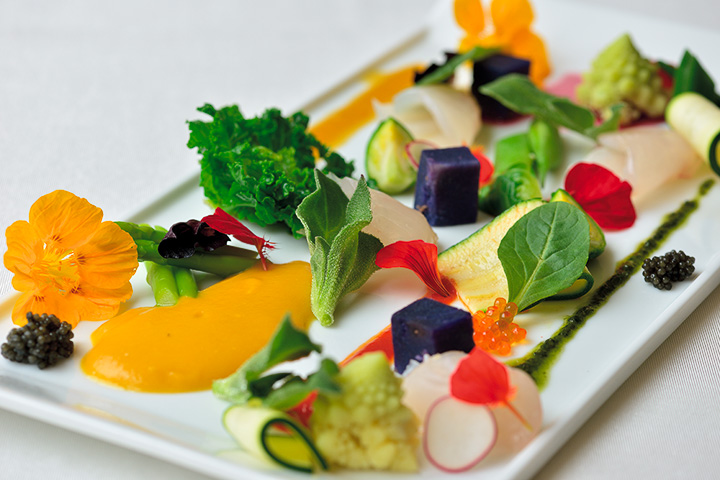 This summer, we welcome you to our special hibiscus themed dinner course by the poolside. Enjoy dinner with a combination of the finest ingredients and colorful island vegetables from our very own garden.
Available
July 1 - September 30, 2019
Hours
5:30 p.m. - 10:00 p.m.
(L/O 9:30 p.m.)
Location
Fine Dining (Reception House 1F)
Price
10,000 JPY per person
All prices include a 10% service charge and are subject to consumption tax.
◆Contact for Reservations & Inquiries
The Atta Terrace Club Towers
098-983-3333