News
December 26, 2018
The
Naha
Terrace's
20th
Anniversary
Renewal
Projects
(Image) left: new annex building middle: The Naha Terrace Club Residence right: The Naha Terrace
The Naha Terrace will celebrate its 20th anniversary in 2019 and in order to be able to continuously provide its guests with the utmost comfort and hospitality, the property is undergoing renovation and renewal.

During its several renewal projects all guests room as well as the Club Lounge have been renovated and its restaurants: restaurant "Fanuan" and the Japanese restaurant "Mahae" as well as the banquet rooms have been renewed already.

The teppanyaki restaurant "Ryutan" will be renewed and a new annex building featuring a new gym will be opening in 2019. Whereas the construction of "The Naha Terrace Club Residence" is planned to be completed in 2020.

Everyone at The Naha Terrace hopes that our guests will look forward to the renewals as well as new projects and hopes to welcome them soon.
Guest Rooms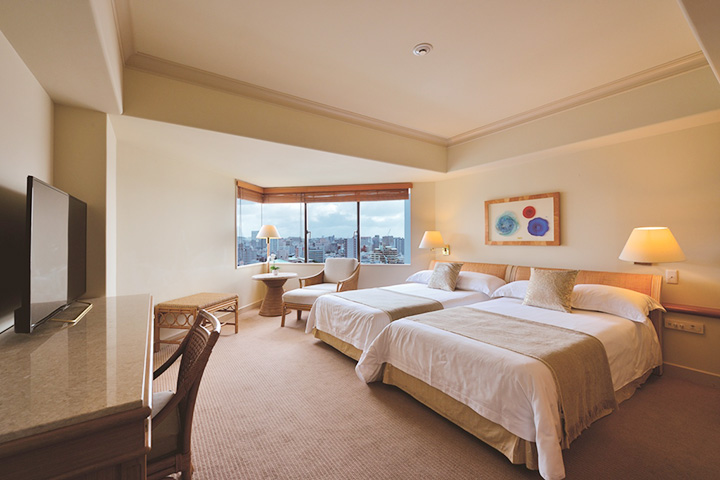 Feel at home in our guest rooms painted in natural colors creating a bright but calm atmosphere. New mattresses from Simmons and new desks have been added to our guest rooms to optimize the comfort of our rooms.
Club Lounge
The sofas and tables of our Club Lounge have been replaced with new furniture to offer our hotel guests an even more enjoyable stay.
Restaurant & Bar
To support the elegant atmosphere at our restaurant "Fanuan" a new floor has been installed. The decorative room divider of our Japanese restaurant "Mahae" has been remodeled to create a more modern ambience.
Banquet Rooms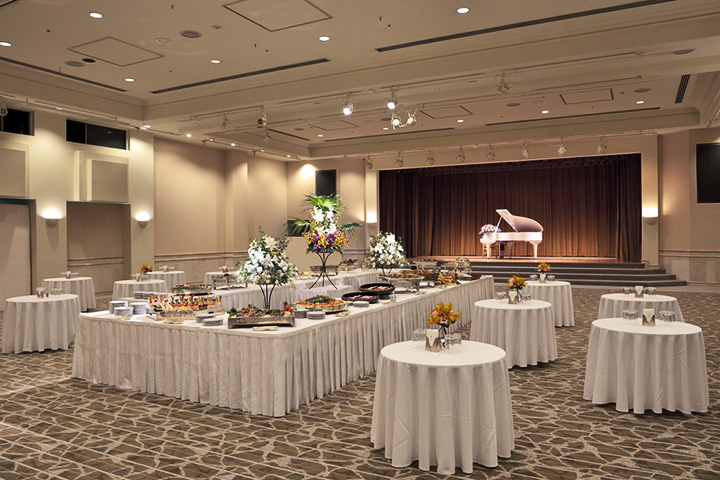 New carpets have been installed in all of our six banquet rooms and "Adan" is the first banquet room in Okinawa to have a 200 inch rear projection screen.
New Annex Building
(Image)
The new annex building with our teppanyaki restaurant "Ryutan", a new gym and shop is scheduled to open in 2019.
The Naha Terrace Club Residence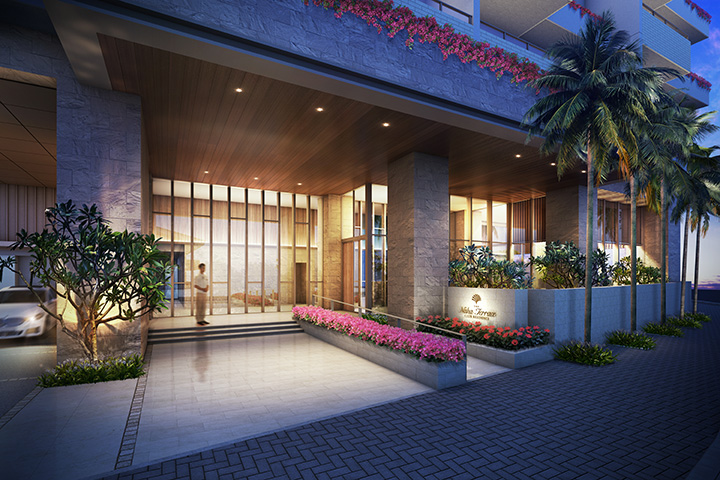 (Image)
Making use of the services of The Naha Terrace, the residents of "The Naha Terrace Club Residence" will enjoy a new kind of living experience.

(Image)