Taste of Autumn, Fruit Sandwiches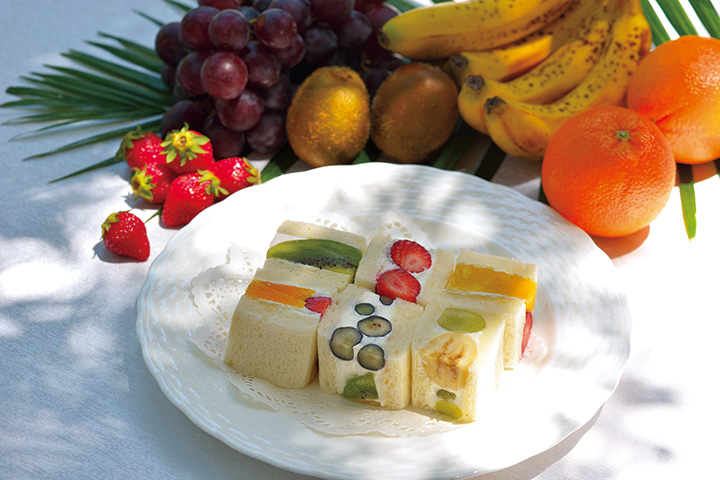 Enjoy a colorful palette of fresh and juicy fruits mixed in a velvety rich cream in between fresh bread in a relaxed ambience surrounded by gentle light at Maroad.
Available
October 1 - November 30, 2019
Hours
10:00 a.m. - 10:30 p.m.
Location
Living Room "Maroad"
Price
single 1,000 JPY
set 1,350 JPY

All prices include a 10% service charge and are subject to consumption tax.
◆Contact for Reservations & Inquiries
The Naha Terrace Living Room "Maroad"
098-864-1111