Fanuan Breakfast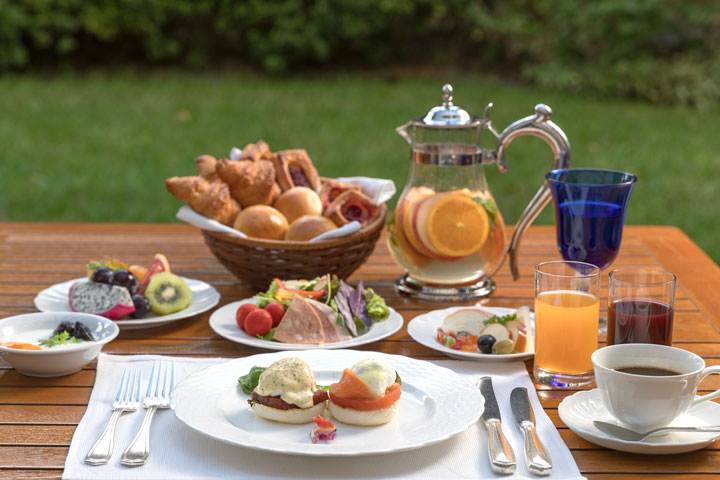 Enjoy a fabulous breakfast at "Fanuan" and choose your main dish from 5 different dishes and indulge in freshly baked bread and homemade jam. Fresh Okinawan vegetables and fruits are also available at our breakfast set menu.
Available
All Year Round
Hours
7:00 a.m. - 10:00 a.m.

Location
Restaurant "Fanuan"
Price
Fanuan Breakfast
JPY 3,500 per Person
(inc. tax and exc. service charge)
Select Your Main Dish
Choose your main dish out of 5 different main dishes and enjoy a splendid breakfast at "Fanuan".
Main Dishes (4/1-)
Scrambled eggs and "Shimamasu" pancake
Pancake flavored with Okinawan salt "Shimamasu" topped with fresh tomato and basil sauce.
Homemade meatloaf with boiled egg and couscous
Homemade meatloaf and demiglace sauce with boiled eggs and couscous.
Omelet with German potato and field mustard
Chef's special omelet with original flavored sausages of mozuku seaweed and basil.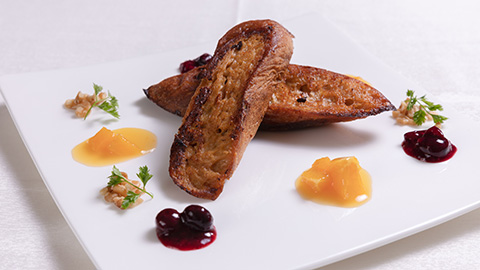 Black sugar French toast with tankan mandarin sauce
Homemade baguette French toast flavored with brown sugar.
Terrace Style Eggs Benedict
Pork luncheon meat and marinated salmon with hollandaise and truffle sauce.
*Please note that our breakfast items are subject to market availability and may change without prior notice.
◆Contact for Reservations & Inquiries
The Naha Terrace Restaurant Reservations
098-864-1111