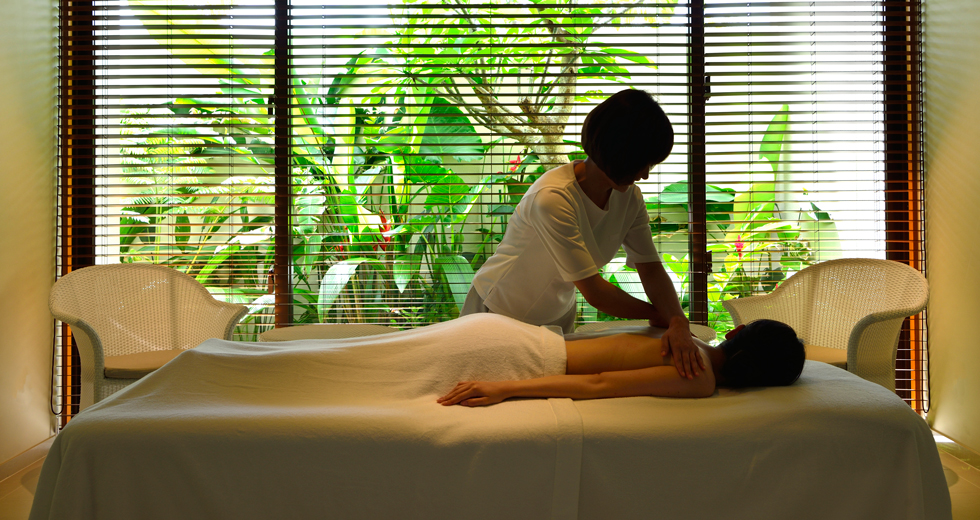 Algae extracts and fragrant oils feature in this full-body treatment that imparts a deep sense of relaxation, relieving stress and restoring energy.
Body Scrub and Wraps
Iridescence
A warming soak in our jet spa primes the skin for an exfoliating scrub and detoxifying body wrap. Marine nutrients are absorbed by the skin, leaving it soft and smooth.
80 minutes ¥15,000
Reservations & Inquires:098-921-6111
Hours of Operation: 11:00 - 19:00
The original oil blends and bodycare products used in our treatments are available for purchase.
All prices are subject to consumption tax.
The fees published here are valid as of November 2017 and are subject to change.