News
March 11, 2019
Snorkel
Charter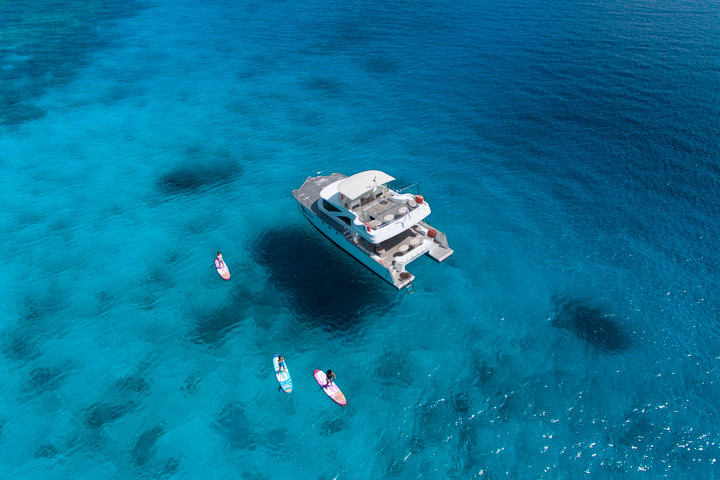 Cruise around the unbelievably transparent seas around the islands of Kerama with SUPs and snorkel alongside tropical fish next to coral reefs.
Available
April 1 - September 30, 2019

Schedule
Departure Time: 9:30 a.m.
Estimated Time of Return: 4:00 p.m.


Charter Routes:
Yomitan Village Coast:
Approx. 3 Hours
Chibishi Coast (Uninhabited island with White-sand Beaches Surrounded by Coral Reefs):
Approx. 4 Hours
Kerama and Zamami Islands:
Approx. 5 Hours

Number of
Passengers
Maximum of 12 Passengers (Aged 4 Years and Older in Good Physical Condition)
Charter Fees

Basic Boat Charter (Up to 4 Passengers):
90,000 JPY for 3 Hours (Tax Exclusive)

30,000 JPY for Every Additional Hour (Tax Exclusive)

In Case of 5 - 12 passengers:
3,000 JPY are required for every addtional passenger. (Tax Exclusive)

Reservation
Reservations are accepted until 6:00 p.m. of the previous day.
*Fee includes boat charter, snorkeling and SUP rentals.
*Children under 12 years of age must be accompanied by an adult.
*This program is exclusively available to guests of The Uza Terrace Beach Club Villas.
*This program may be cancelled due to adverse weather conditions.
*On-board BBQ is available for charter of more than 4 hours at 5,000 JPY per person (Tax Exclusive).
Please make a reservation 3 days in advance. (Drinks are charged separately).
◆Contact for Reservations & Inquiries
The Uza Terrace Beach Club Villas
098-921-6111