News
September 23, 2019
Aqua
Exercise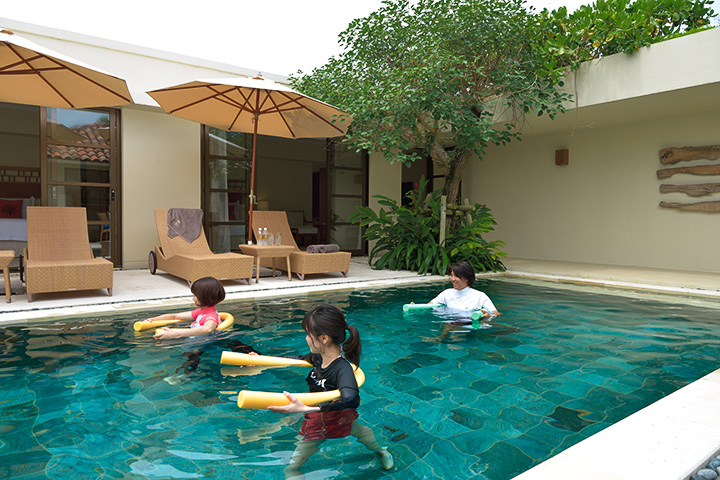 Enjoy a private session of aqua exercise in the heated pool by the instructor. Using the water resistance, the instructor will guide you to move and warm up your body.
Available
October 1, 2019 - March 12, 2020
Hours
10:00 a.m. - 4:00 p.m.

Location
Private Pool at the Guest Room (Heated Pool Only)
Eligibility
Height of 150 cm and over
Duration
30 minutes
Fee
¥2,000 per person
*Prices are subject to consumption tax.
*Reservations must be placed by 10 p.m. of the previous day through the Butler Service.
*Please wear a swimsuit or rash guard for the exercise.
◆Contact for Reservations & Inquiries
The Uza Terrace Beach Club Villas
098-921-6111