News
September 3, 2020
Sunset
Grill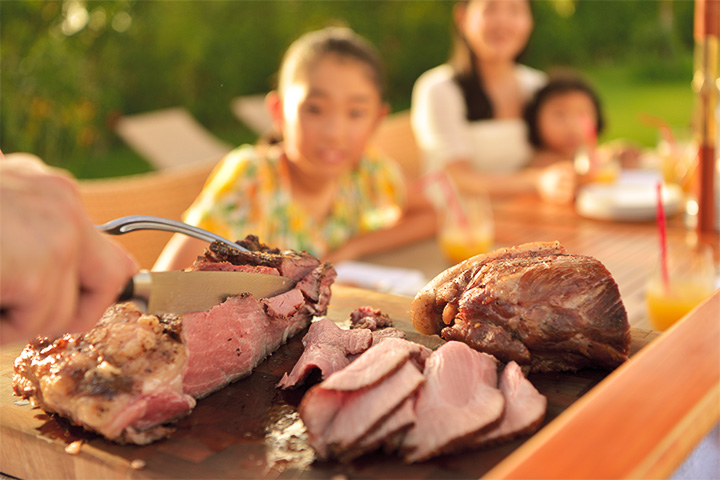 Enjoy grilled seafood and meat with colorful vegetables fresh from OUR FARM and local Yomitan village. A blissful moment by the poolside with warm sunlight and gentle breeze.
Available

September 1 - October 31, 2020

Hours

6:00 p.m. - 9:00 p.m.
(L.O. 8:00 p.m.)

Location
Poolside (Reception House 1F)
Price
Adult(13 years and older)6,000 JPY per person
Child(6 - 12 years old)3,000 JPY per person

※Beverages will be charged separately.
※All prices are subject to consumption tax and 10% service charge.
※Above dinner is limited to the staying guests of The Uza Terrace Beach Club Villas.
◆Contact for Reservations & Inquiries
The Uza Terrace Beach Club Villas
098-921-6111