In addition to enjoying the surf and strolling the white sands of our 760-meter private beach, we invite you to take full advantage of all of our leisure offerings, including catamaran cruises, eco tours, fishing, and snorkeling. At our Craft House, try your hand at local arts with friendly instructors who will assist you in creating an original keepsake of your stay.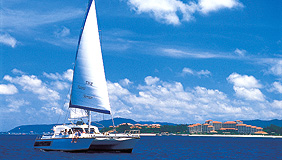 We offer many vessels for charter, as well as regularly scheduled cruises like the popular Sunset Cruise on our 44-foot catamaran.
Experience Okinawa's scenic beauty by participating in one of our recommended nature outings.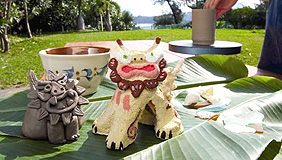 Original items crafted by you are perhaps the best keepsake of your stay. At Oreander in Banyan Village, our friendly instructors will guide you in local arts such as bingata dyeing, pottery, and glassblowing.