Imagine your ceremony unfolding in our open-air lobby overlooking Nago Bay, outdoors in our waterfront garden, or on the deck of a yacht chartered for you and your well-wishers.
- More about Busena Terrace Wedding Ceremonies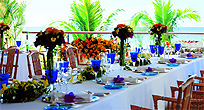 Overlooking the ocean, our main dining restaurant "Fanuan" welcomes with a relaxed atmosphere for your wedding reception, while our Function Room provides a more formal ambience.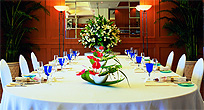 This intimate gathering to mark your engagement is a celebration of the unique bond between your families, a joyous time to mark with warm festivity.