A Wellness destination centered on personalized service, the Terrace Club at Busena promotes a healthy lifestyle with customized programs focused on balance. Cuisine that refreshes from the inside out and the right mix of exercise and relaxation combine with our superb oceanfront setting for a rewarding stay.
Thalassotherapy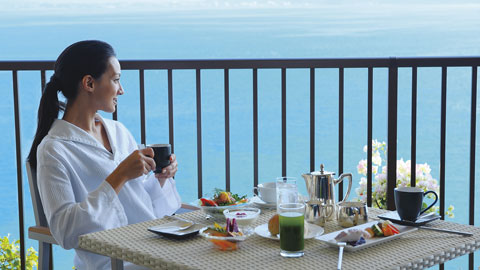 Nourishing
Repose
Okinawa's vast blue sky, sparkling sea, and lush greenery give sense of place to The Terrace Club At Busena, a wellness destination designed for the discriminating traveler.
Our pampering hospitality, healthful cuisine, and thalassotherapies combine with the beautiful natural surroundings for a total experience that will enhance and deepen your overall wellbeing.