A Wellness destination centered on personalized service, the Terrace Club at Busena promotes a healthy lifestyle with customized programs focused on balance. Cuisine that refreshes from the inside out and the right mix of exercise and relaxation combine with our superb oceanfront setting for a rewarding stay.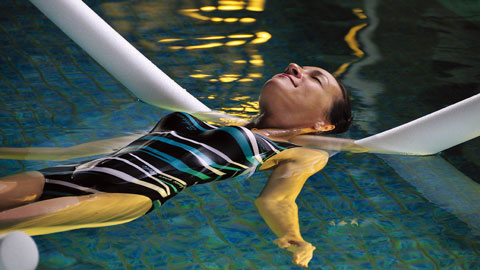 Thalassotherapy
Nourishing
Repose
The Terrace Club at Busena has earned a Four-Star in Forbes Travel Guide's 2020 Star Awards in the hotel department.
About Forbes Travel Guide:
Forbes Travel Guide is the only global rating system for luxury hotels, restaurants and spas. The anonymous professional inspectors evaluate based on up to 900 objective standards, with an emphasis on exceptional service, to help discerning travelers select the world's best luxury experiences. The only way to get a Five-Star, Four-Star or Recommended rating is by earning it through our independent inspection process.
The Terrace club at Busena is now a proud member of Small Luxury Hotel of the World (SLH), an iconic brand that is recognized worldwide and is synonymous with luxury and quality.
SLH is an award-winning collection of some of the world's finest small, independent luxury hotels consisting of over 520 properties in more than 80 countries.
The hotel locations span the world and the styles are diverse, from cutting-edge design to 17th century palatal mansions,
city sanctuaries to remote private islands and historic country houses to idyllic resorts.
Okinawa's vast blue sky, sparkling sea, and lush greenery give sense of place to The Terrace Club At Busena, a wellness destination designed for the discriminating traveler.
Our pampering hospitality, healthful cuisine, and thalassotherapies combine with the beautiful natural surroundings for a total experience that will enhance and deepen your overall wellbeing.