A Wellness destination centered on personalized service, the Terrace Club at Busena promotes a healthy lifestyle with customized programs focused on balance. Cuisine that refreshes from the inside out and the right mix of exercise and relaxation combine with our superb oceanfront setting for a rewarding stay.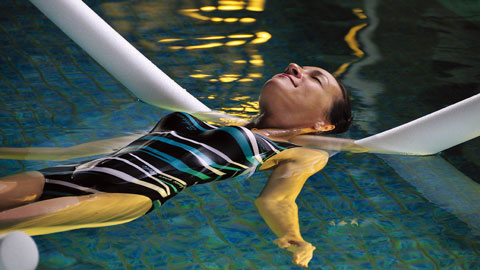 Thalassotherapy
Nourishing
Repose
The Terrace Club at Busena named Four Star Hotel in Forbes Travel Guide's 2023 Star Awards.
The Terrace Club at Busena has received a prestigious 4-star rating in the "Hotel Category" of the Forbes Travel Guide 2023. We will continue to improve our services as one of the leading resorts in Okinawa and Japan, and aim to become a hotel that is loved by our guests.
The Terrace club at Busena is now a proud member of Small Luxury Hotel of the World (SLH), an iconic brand that is recognized worldwide and is synonymous with luxury and quality.
SLH is an award-winning collection of some of the world's finest small, independent luxury hotels consisting of over 520 properties in more than 80 countries.
GBAC STAR™ Facility Accreditation
The Terrace Club at Busena has achieved the GBAC STAR™ Facility Accreditation since March 2021, a designation awarded to facilities that demonstrate a thorough implementation of the most stringent cleaning, disinfection and infectious disease prevention protocols. The Global Biorisk Advisory Council™ (GBAC) is a division of International Sanitary Supply Association (ISSA), the worldwide cleaning industry association.
Okinawa's vast blue sky, sparkling sea, and lush greenery give sense of place to The Terrace Club At Busena, a wellness destination designed for the discriminating traveler.
Our pampering hospitality, healthful cuisine, and thalassotherapies combine with the beautiful natural surroundings for a total experience that will enhance and deepen your overall wellbeing.