Corporate Social Responsibility and Sustainable Development
THE TERRACE HOTELS' CSR
---
Our Mission
The Terrace Hotels embody the island spirit and warm hospitality of Okinawa, welcoming guests to inspired spaces that are designed for open continuity with the natural surroundings.
Since the 1997 founding of our first hotel, The Busena Terrace, it has been our pleasure to welcome guests from around the world.
While they may come for the pampered relaxation of a resort vacation, we endeavor to leave them also with a deepened appreciation for the scenic beauty of Okinawa.
The Terrace Hotels group is committed to the island's robust future and will continue to honor the cultural legacy, history, and views of the Okinawan people and ensure that the unique blessings of the natural landscape are protected.
People
To the guests we serve, we pledge personalized, polished, and friendly yet unobtrusive service for resort stays that support good health and well-being.
To our employees and associates, we pledge a bright and comfortable working environment with ample opportunities for professional and personal growth.
Community
We honor the history and culture of the Okinawan people and embrace our responsibility to pass that knowledge and appreciation on to the next generation.
In collaboration with our host communities, we will continue to promote Okinawa's unique cultural heritage through events and promotional activities at our hotels.
Nature
We are mindful of the impact that resort operations have on the natural environment and are committed to the protection of local flora and fauna on land and in the sea.
Energy conservation and reduction of waste are routine initiatives at each of our properties, and rainwater is collected and utilized at our conference facility.
Our Commitment to Sustainable Growth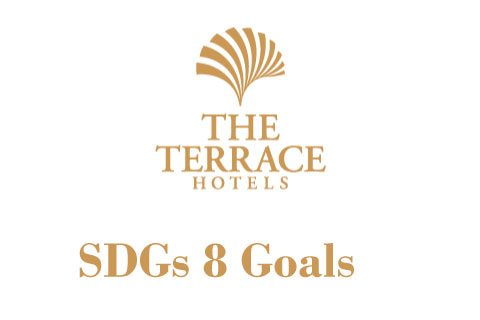 The work we do to realize our mission and corporate social responsibilities dovetails with eight of the Global Goals for sustainable development recognized by the United Nations.