A light-filled lobby welcomes golfers to our Club House, where spacious facilities and the Terrace standard of service ensure your comfort before and after a round.
Facilities
Rest Houses
Our 18-hole course is complete with two climate-controlled rest houses.
| | |
| --- | --- |
| Location: | Between Holes 3 and 4 on the Front Nine, and Holes 13 and 14 on the Back Nine |
| Hours: | 9 a.m. - 6 p.m. (subject to seasonal change) |
Locker Rooms
Separate locker rooms for men and women are spacious, clean, and bright.
| | |
| --- | --- |
| Location: | Club House 1F |
| Hours: | 6 a.m. - 10 p.m. |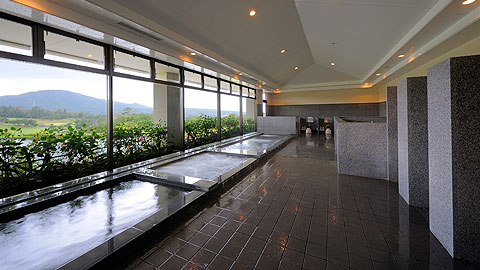 Spa Baths and Saunas
Overlooking the rolling fairways, our spa baths are the perfect place to unwind after a day on the course.
| | |
| --- | --- |
| Location: | Club House 1F |
| Hours: | 10 a.m. - 10 p.m. (reception until 9:30 p.m.) |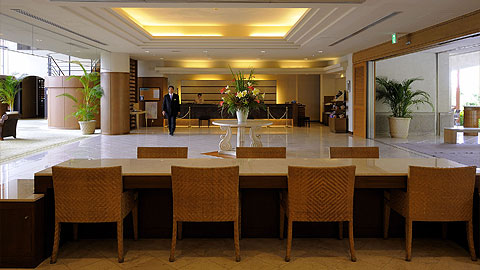 Group Counter
Staff are on hand to serve the needs of large groups.
| | |
| --- | --- |
| Location: | Club House 1F |
| Hours: | As required |
The Change of Business Hours within Facilities
Please be advised that some of our facilities will change its business hours temporarily. We apologize for any inconvenience and offer our sincere appreciation for your patience and support.
Transportation Services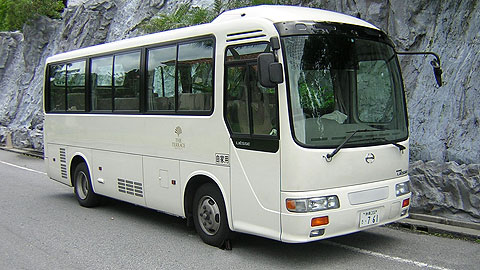 Complimentary Shuttle Service
Registered guests of the Terrace Hotels may avail themselves of a complimentary shuttle service linking all of our properties. Reservations may be placed through Butler Service up to 10 p.m. of the previous day.
Hired Cars
We are pleased to offer a fleet of deluxe chauffeured cars to accommodate the sightseeing, shopping, and business needs of our registered guests. Advance reservations are recommended.
Please Conceal Your Tattoos
At all Terrace Hotel properties, tattoos of any kind may not be shown when on hotel premises. Within the lobby, restaurants, and other public spaces, please wear attire that fully conceals them. Likewise, rash guards or other appropriate swimwear are required at our pools and on the beach.