Value Creation, Terrace Style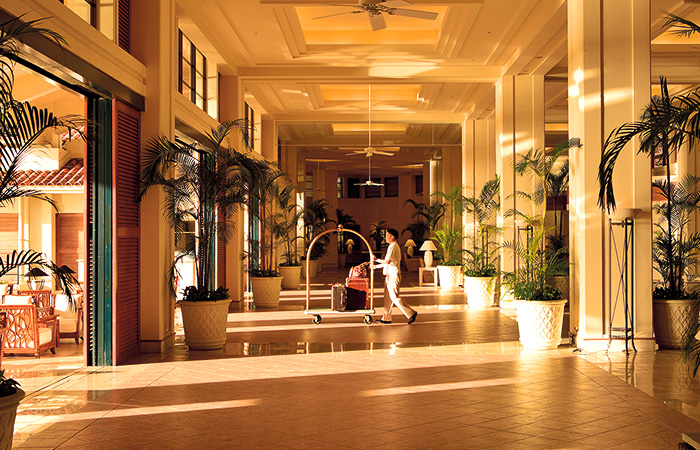 Discover the allure of the Terrace experience.
Starting with the 1997 opening of our flagship property, The Busena Terrace, our mission has been to create resort experiences that celebrate Okinawa's authentic natural heritage. Local wisdom is reflected in the architecture and design of all Terrace facilities, while the warm spirit of the island is embodied in the hospitality of our ever-attentive staff. In surroundings marked by an open continuity with and connectivity to nature, our guests from abroad and throughout Japan find that time moves more slowly at the Terrace resorts.
Discerning travellers come to The Busena Terrace for its superb location among the trees and white sands of Cape Busena. They choose The Naha Terrace for pampering comfort in a dynamic urban setting, and The Atta Terrace Club Towers for sanctuary amid lush subtropical greenery. Golfers, of course join us for the inspiring play experience on Atta's rolling greens and fairways overlooking the sea, while those seeking to enhance their health indulge in the thalasso-inspired therapies at The Terrace Club at Busena.
Our Story
1985Since 1972 when Okinawa reverted to Japanese rule, the islands have rightly become one of the country's foremost travel destinations. We launched The Terrace Hotels Co., Ltd. in 1985 to pave the way for unique, high-end resort experiences on the main island.
1997Three years after its opening in 1997, our first hotel, The Busena Terrace, was proud host of the G8 leaders who gathered on Cape Busena for the Kyushu-Okinawa Summit 2000, the 26th world summit.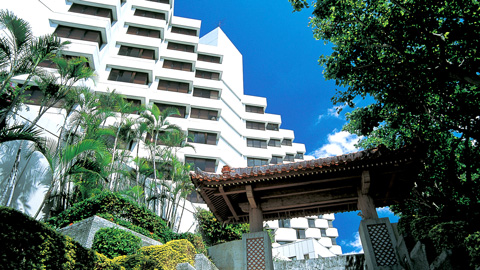 1999The Naha Terrace opened in 1999, providing both business and leisure travellers a new luxury base in the prefectural capital.
2002In 2002, The Atta Terrace Golf Resort opened its doors, providing year-round enjoyment of the sport in a spectacular sub-tropical setting.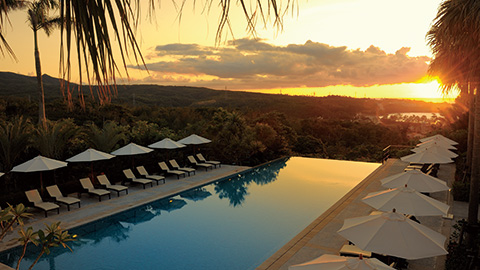 2005The Atta Terrace Club Towers followed in 2005, providing golfers and all those in need of sanctuary an exclusive and tranquil oasis for relaxation.
2011In 2011 our fourth hotel, The Terrace Club At Busena, welcomed its first guests with yet a new vacation experience, combining thalasso-inspired wellness programs, healthful cuisine, and unparalleled island hospitality on the scenic Busena Cape.
2016The Uza Terrace Beach Club Villas is our latest hotel and has been opened in March 2016 in Yomitan Village. The hotel consists of 48 villas, each with its own pool, granting our guests ultimate privacy.
2016In March 2016 our first brewery and restaurant has been opened in Chatan and is the home of our own craft beer "Chatan Beer". Next to the brewery and restaurant, the property also features a bar as well as a shop and offers catamaran boat cruises.