An Inspired Choice of Destination
Proud host of the G8 delegations for the Kyushu-Okinawa Summit in 2000, The Busena Terrace brings experience and sensitivity to all gatherings large and small. From group reservations through technical support and all aspects of event planning, you'll receive personalized service and on-point product knowledge.
Responsive Solutions, Unparalleled Hospitality
Meeting
We promise our total support to ensure the success of your meeting. To enhance communication between your delegates, our expert staff are ready to assist with team-building proposals and other means of achieving the results you desire.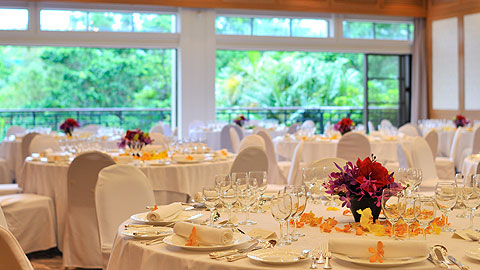 Incentive
Naturally, our Incentives clientele want only the best for their honored guests. In addition to five-star comfort throughout your visit, we offer private cruises, thematic parties, and any number of ways to communicate your appreciation.
Convention
Our close proximity to the large-scale international conferencing facilities of Bankoku Shinryokan here on Cape Busena enables us to meet even the most demanding requirements for simultaneous interpretation, security systems, and cutting-edge technologies.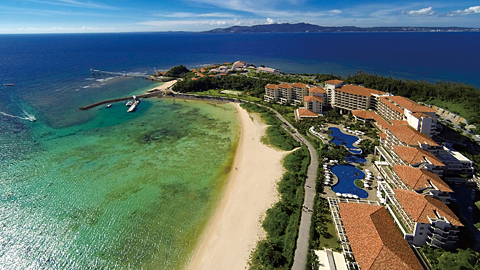 Exhibition
What better setting than one surrounded by sun, sea, and sky to communicate the limitless nature of your brand or mission? Conference delegates and banquet guests enjoy not only The Busena Terrace's seasoned hospitality, but the beauty of our location as well.
A Memorable Experience All Ways
With the entire grounds of our resort at your disposal, the possibilities for your event are limited only by the imagination. Team-building beach sports, decompressing spa therapies, and a rich array of cultural activities can bring breadth and depth to your singular event.
Your Conference Coordinator
One Point of Contact
Your coordinator is your direct liaison to the many professionals whose collective expertise will culminate in the smooth execution of your main event and all related leisure activities and after-parties.
A dedicated coordinator is your single point of contact, ensuring seamless communication among the many people involved in realizing your vision from the initial planning stage to the after-parties, wrap-up sessions, and all post-event administration.
Devise a proposal based on your inquiry
Work with you to clarify your goals
Conduct your site inspection
Submit a scope of services document and estimate
Coordinate all interdepartmental and external collaboration
Secure all room reservations
Handle all required venue bookings
Organize all credit and billing procedures to meet your requirements
Follow through on all post-event activity