Library Bar "November"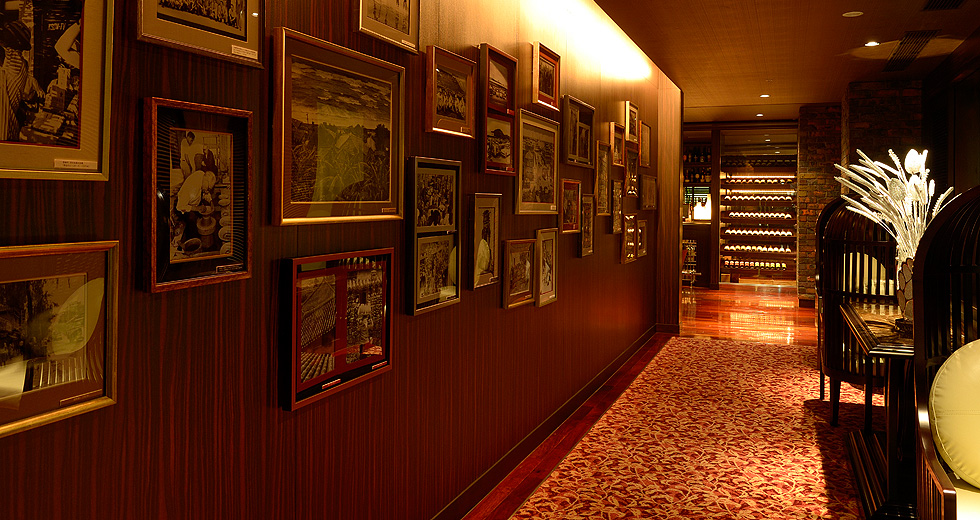 A sophisticated place to unwind with classic cocktails, boutique awamori, or single malt whisky drawn straight from the cask, this bar and lounge also serves light meals. Enjoy it all in a refined setting appointed with vintage photographs of Okinawan scenes and landscapes.
Hours
6 p.m. - 1 a.m.
(last orders for food taken at 11 p.m.; for drinks at 0:30 a.m.)
Capacity
44 (includes terrace seating for 10 and counter seating for 8)
smoking allowed
Location
2F
A minimum age requirement of 20 applies.
Seasonal menu
A Note to those Guests with Food Allergies
At all of our restaurants, we are pleased to accommodate requests for meals free of the following common food allergens. Please contact our Food and Beverage Department seven days in advance of your visit to request menus made to order. At this time we are unable to accommodate special requests for dietary allergens other than those listed here.
• Shrimp, Crab, Wheat, Dairy, Eggs, Peanuts, Soba
When you telephone us, please ask for the Food and Beverage Department:
Tel.: +81 (0)98-864-1111