Welcome to a Private Oasis
Ocean breezes and lush subtropical greenery, exquisite guestrooms, and unparalleled hospitality await you at The Atta Terrace Club Towers, an exclusive getaway nestled amid the Onnadake highlands of northern central Okinawa, an hour and a world away from Naha Airport.
Round-the-clock butler service, spacious interiors, and glorious sunsets experienced from the vantage of our infinity pool are just a few of the magical elements that will shape your unforgettable resort experience here.
Important Note
*Only registered guests of the hotel may use our facilities.
*Children under the age of 16 are not eligible to stay.
---
Location
Appearing as if out of nowhere, our Reception House is nestled deep within the subtropical greenery of the Onnadake hills and, like our infinity pool, is designed to draw in the natural beauty of its surroundings. Connectivity with nature is the focus of our elegantly appointed guestrooms as well, where spacious terraces delight with their ocean views. Each evening, fabulous sunsets are prelude to wonderful dinners, the whole a mesmerizing feast for the senses.
---
Guestrooms
All rooms at The Atta Terrace Club Towers are generously sized suites of 52 square meters or more. Picture windows and spacious terraces provide excellent views of the sparkling East China Sea and rolling Onnadake hills.
Full concierge services, tea service in a lounge exclusively reserved for staying guests, and complimentary cocktails are just part of the pampered experience here.
---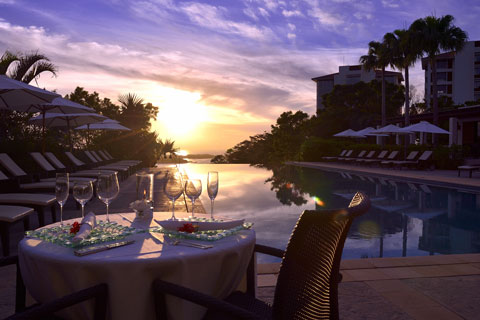 Restaurants
Whether you are relaxing with light refreshments at the poolside Library & Lounge, or dining in the open-air spaces of our main restaurant, mealtime is when you'll indulge all of the senses in the resort experience.
※Children under 16 years of age are not permitted at Fine Dining, Library Lounge & Bar.
---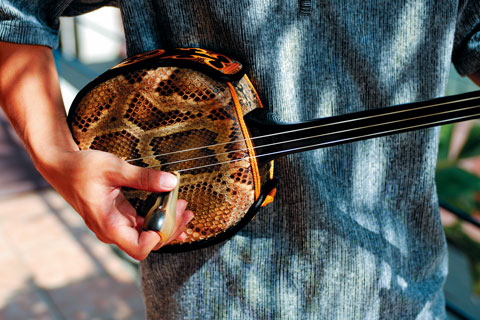 Activities
We offer a wide array of seasonal cultural programs showcasing local traditions and regional specialties, such as hands-on cooking classes in Okinawan cuisine, sanshin musical instrument lessons.
---
Facilities
During your stay, we invite you to take full advantage of our offerings. Our infinity pool overlooks the East China Sea and is front-row center for glorious sunsets, while golfers of all levels find inspiring play at the 18-hole course adjacent to us. For stepping out, a shuttle service links the resort with other Terrace hotels. In addition, our chauffeured fleet of cars may be hired for touring or shopping.
---