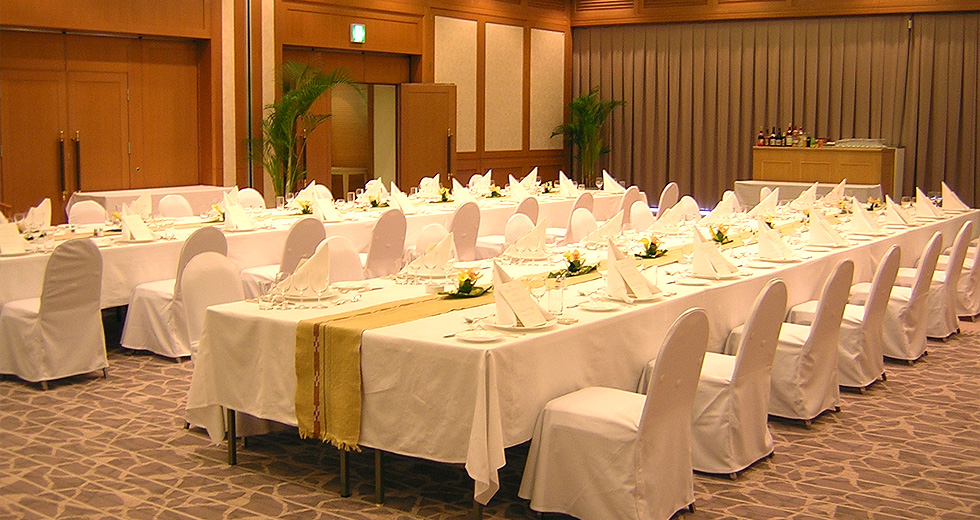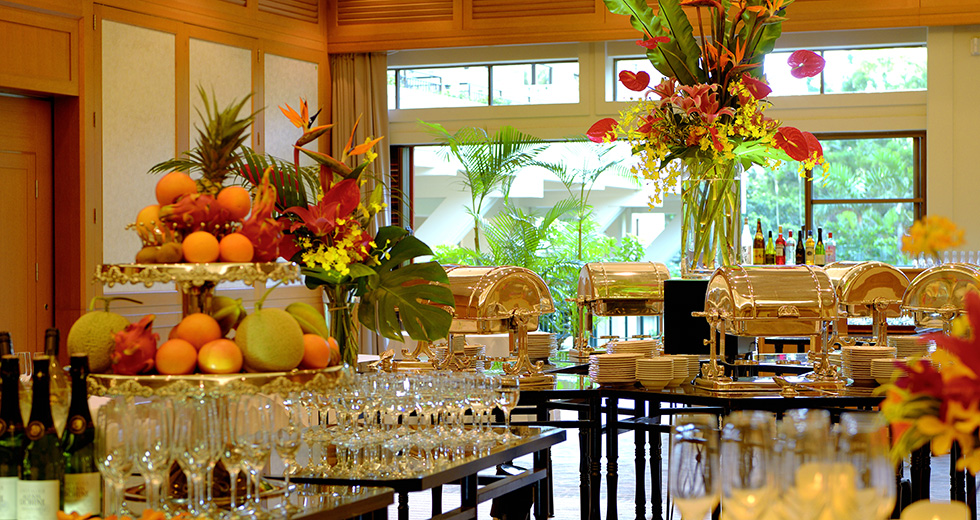 Whether your vision is of a lavish reception for 150 or a beachside barbecue party for 30, we will work closely with you to make it a resounding success.
Events in Our Function Room
Our 180 square-meter Function Room may be configured into two separate venues of 100 and 80 square meters each. A separate, spacious foyer enables still further flexibility.

Standing reception with buffet
---
Formal seating with buffet
---
Full banquet style
---
Banquet Menu
Dimensions and Capacities
※The maximum power connection is 60 kWh.
Function Room
Venue
A
B
A+B
Foyer
Area
m
100
80
180
108
Length
m
10
8
18
18
Width
m
10
10
10
6
Ceiling Height
m
4 - 6
4 - 6
4 - 6
3.5
Electric Power
kw
8
4
12
2
Capacity
Banquet
48
32
120
-
Round Table
48
32
120
-
Standing Reception
70
50
150
-