Events at Our Restaurants
Any of our restaurants may be booked out for parties of 30 or more. Smaller groups may use our private dining rooms, Karaoke rooms, and Shanghai Bar "Ieraishan".
Fun Pub "Sugar Cane"
This spacious venue accommodating groups of 30 to 60 is open to the outdoors and is complete with a stage for live entertainment.
BBQ
Groups of 30 to 56 may enjoy a dynamic barbecue feast on a private terrace right on the beach and surrounded by nature.
Main Dining "Fanuan"
For stylish gatherings with a focus on fine dining, we recommend the private room of Fanuan, which accommodates 8 to 24 people.
Japanese Restaurant "Mahae"
The private Chef's Table of our main Japanese restaurant enables groups of 9 to 12 to enjoy a truly pampering experience.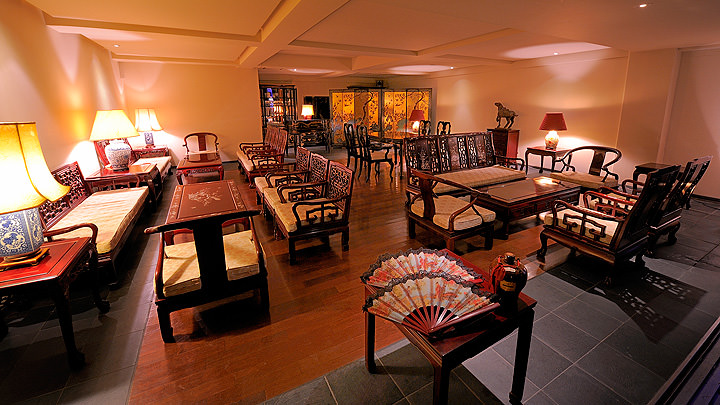 Shanghai Bar "Ieraishan"
Groups of 20 to 25 may gather for a relaxed after-party in the chic salon setting of Ieraishan.
Karaoke
Our Karaoke rooms are fun after-party venues for groups of 10 to 30.