Ku-su Bar "Dachibin"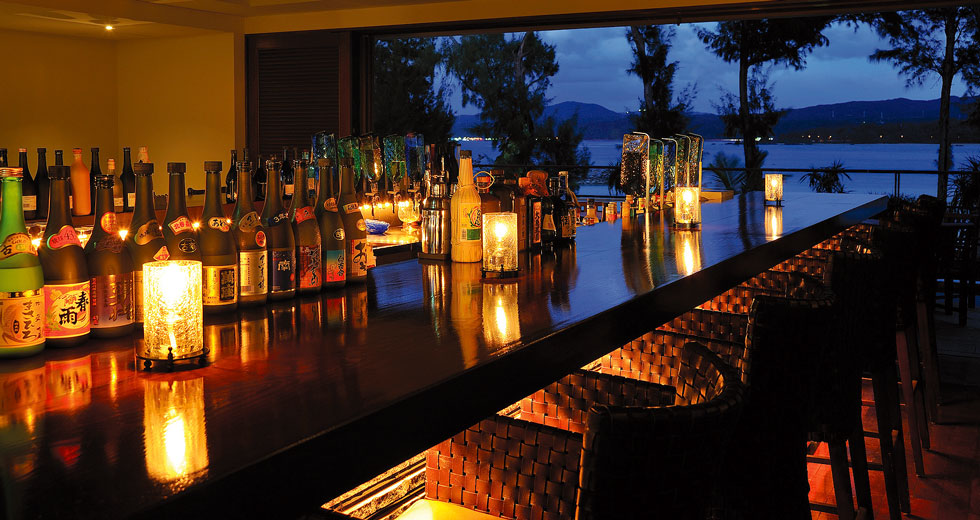 For an unforgettable evening overlooking Nago Bay, savor the distilled drink unique to the Okinawan islands in original awamori cocktails as well as rare aged labels.
Hours

9 p.m. - 12 a.m.
(Last orders for food are taken at 9:30 p.m., and 11:30 p.m. for drinks.)

Closed on: Thursdays

Capacity
41; smoking allowed
Location
Banyan Village
Guests under the age of 20 may not use this venue.

A Note to those Guests with Food Allergies
At all of our restaurants, we are pleased to accommodate requests for meals free of the following common food allergens. Please contact our Food and Beverage Department seven days in advance of your visit to request menus made to order. At this time we are unable to accommodate special requests for dietary allergens other than those listed here.
• Shrimp, Crab, Wheat, Dairy, Eggs, Peanuts, Soba
When you telephone us, please ask for the Food and Beverage Department:
Tel.: +81 (0)980-51-1333