Aqua Fitness
30 minutes* ¥4,500
Special exercises and jet-massage therapies in our seawater pool restore your body's natural balance by improving circulation, easing muscular tension, and burning calories.
*Conducted in groups of up to four people.
Personalized Program
45 minutes ¥7,500
This tailor-made course aligned to your goals draws on stretching exercises, yoga, and/or muscle conditioning.
Personal Stretching
A therapist works with you in this personalized stretching program, gently working through all of your tight spots and specific trigger points to leave you loose and relaxed.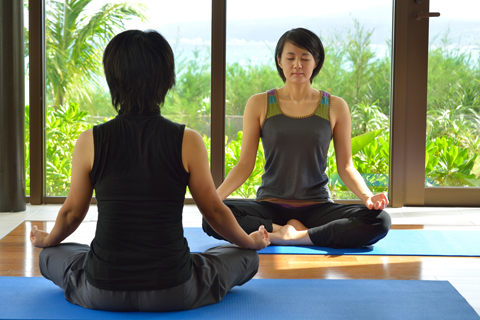 Personal Yoga
One-on-one sessions provide focused instruction best suited to your body's condition.
Personal Conditioning
After a short session at the studio and the Thalassotherapy pool, our therapist will provide the personalized exercise menu tailored to your body condition.
Cape Walking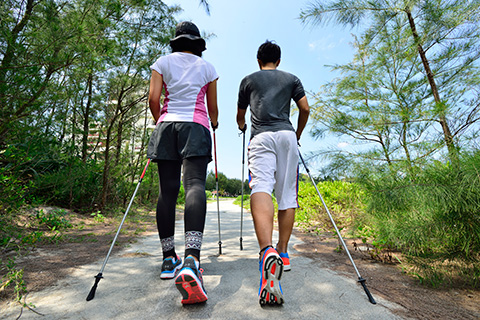 Cape Walking
60 minutes* ¥3,000
Enjoy the fresh saline air as you master effective walking exercises. (For early-morning appointments, counseling will be conducted one day prior.)
*Conducted in groups of up to four people.
・All prices are subject to consumption tax.
・Personal consultation of 15 to 30 minutes will be added to your appointment.